Your AZ Republican Party is betraying you…again
The LD13 primary results had a clear and convincing winner — Liz Harris.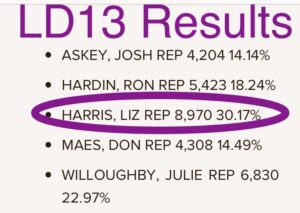 So of course, the AZGOP, is icing out Harris and is supporting only Willoughby.
👇🏼 PROOF 👇🏼
There's more….
Voters elect 2 (TWO!) Representatives to the House. Instead of a "Vote for Two/Both" campaign, the #AmericaFrauds are supporting Julie Willoughby….and by extension, Democrat, Jennifer Pawlik.
The smarter D party, only put up a single candidate in the highly competitive district. They're hoping that since there's only one candidate on the Democrat side, that Republican voters will only vote for one, giving the other seat to the Dems. Smart strategy.
Conversely, the dumber R party, is helping them! AND they're not throwing their support behind the primary winner. Why??
The America First (in name only) AZGOP, don't want legitimate #AmericaFirst Liz Harris to win because they don't control her. She worked effectively, on her own, organizing and canvassing the election results. She knows that our elections are not secure, and she would work to fix it.
Et tu, Kari Lake??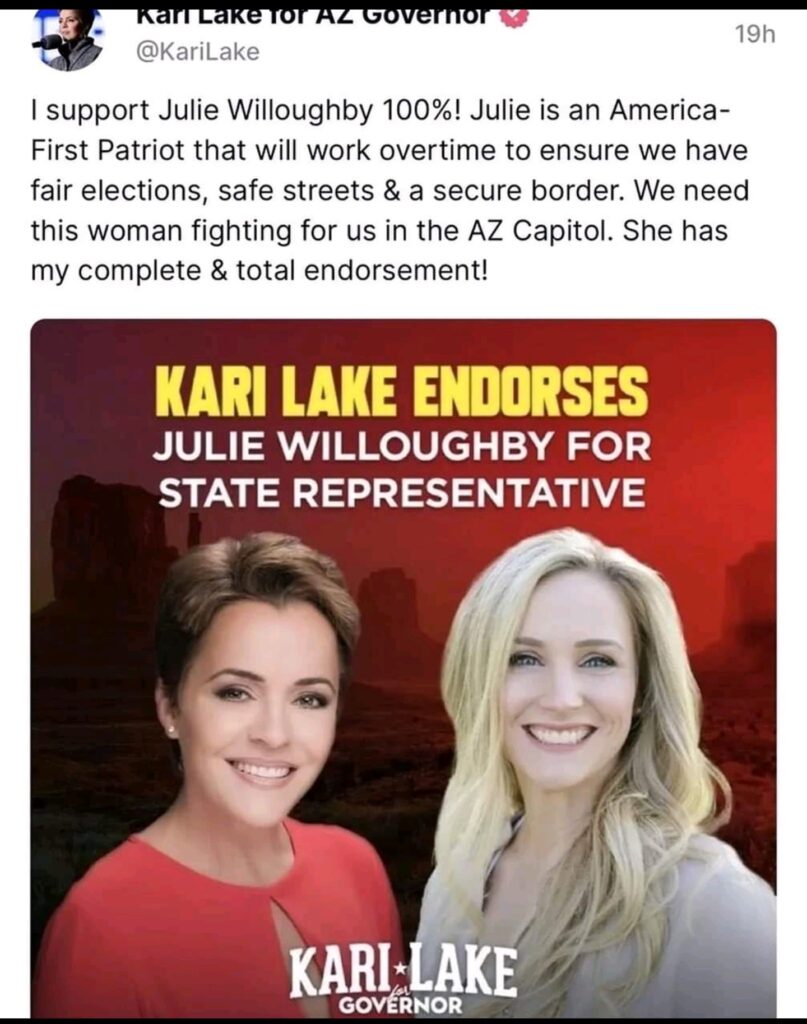 Just to be clear, voters are allowed/supposed to VOTE FOR 2. Why would the AZGOP only present 1 of the Republicans on the ballot? Why are they intentionally blocking Liz Harris? Why would they rather have a Democrat in that seat instead of a Republican?